Home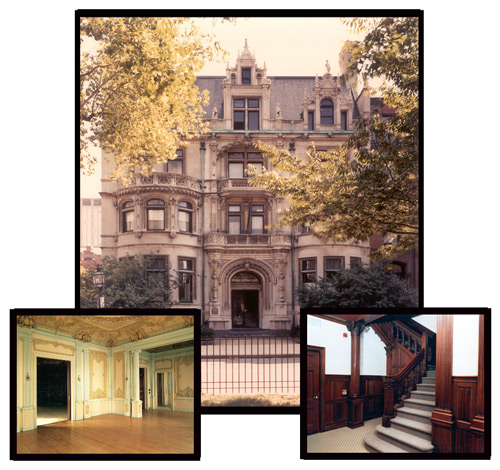 Consulting, Real Estate and Development – Property Management
Avary R.T.G., Inc., founded in 1981 and incorporated in the Commonwealth of Massachusetts in 1986, is an engineering and construction company specializing in new and renovation projects of all sizes. From an 18-story mid-rise residential tower in New Hampshire to a small radio and transmission facility in Massachusetts, Avary R.T.G., Inc. is dedicated to on-time performance and under-budget results. Since the early 1980s, the firm has steadily increased construction volume and completed over $300 million in total projects, with recent residential work in East Boston, Massachusetts.
Regional Company
Avary R.T.G., Inc., has built projects in all of the New England states, from Martha's Vineyard and Cape Cod, Massachusetts to the Sugarbush Ski Resort in northern Vermont. Recent projects have included work in Rhode Island, Connecticut, Vermont and Massachusetts.
Construction Management
Avary R.T.G., Inc. has completed two major projects in Manchester, New Hampshire consisting of an 18-story mid-rise residential building with a 5-level, 571 car parking structure, and Phase 1 construction of a $70 million, 1600-unit apartment and condominium project. Completed Phase 1 includes 391 units with the Amenity Complex of swimming pools, tennis courts, and a world-class racquetball center. Most recently Avary R.T.G., Inc. completed construction management duties as the general trades program manager at the $350 million Worcester Medical City project for Tenet/St. Vincent's Hospital, and the $10 million Frost Farms Condominium development.
Guaranteed Maximum Price (G.M.P.)
Contract with Construction Management
Construction budgeting and performance of work within a designated budget represents over 80% of the Avary R.T.G., Inc. work profile. The firm also provides computer budget analysis, record keeping, and invoice processing on a fixed fee basis, while guaranteeing both time and budget.
Consulting, Real Estate and Development
Since 1983, Avary R.T.G.., Inc. has had an active role in consulting assignments for Bechtel/Parsons Brinckerhoff, the Commonwealth of Massachusetts and the Federal Highway Administration (FHA). The assignments dealt with the Third Harbor Tunnel and Depressed Central Artery project, the "Big Dig". Avary R.T.G., Inc. completed tasks for the Boston Garden, the Analex Building, and the tunnel entrance and exit areas and the Zakim bridge. The company developed a public/private partnership with the Town of Sudbury, Massachusetts to develop 44-senior housing units at the Frost Farms Village, and in co-operation with the City of Boston has developed 100 units of residential construction.
Awards and Recognition
Avary R.T.G., Inc. receives praise for its projects with striking regularity. The Burrage House project earned the company the "Historical Preservation Award" from the Commonwealth of Massachusetts, as well as an "Eagle Award" in the Associated Builders and Contractors' (ABC) Excellence in Construction Awards. Avary R.T.G., Inc. also accepted an "Eagle Award" for the Charles Street Inn project located in Beacon Hill, in addition to "Merit Awards" for the renovation of the Bank of America (Bank Boston Community Bank) Headquarters in Roxbury and the Greater Framingham Community Church.
Safety
As of the end of 2012, Avary R.T.G., Inc. had accumulated 668,780 man-hours with no lost time. The Associated Builders and Contractors recently presented the company with an award to recognize this flawless eleven-year safety record. The latest achievement in an exemplary, ten-year commitment to safety, this award is joined by a total of ten annual safety awards from the ABC and a "Top 400" rating from the national periodical QR Magazine every year since 1986.
Project Diversity
Avary R.T.G., Inc. has continued its recent growth through a diversity of projects. More conventional projects include the $6 million entertainment complex at Theatre-by-the-Sea in Matunuck, RI and infrastructure projects at the Sugarbush Ski Resort in Warren, VT. These have been blended with projects for Housing and Urban Development (HUD) in Massachusetts and Connecticut utilizing Prevailing Wage criteria.
Insurance and Bonding
Avary R.T.G., Inc. maintains all required G/L and W/C insurance with available limits to $10 million. For bonded work projects, Avary R.T.G., Inc. has procured bonding for $15 million and reviews each project for requirements on an individual basis.
Joint Venture (JV) and Affiliated Companies
The joint venture mode of operation provides a specialized form of security. Avary R.T.G., Inc. has been involved in such operations as consultant and as construction manager. The firm can provide flexible JV partnerships for projects of any size as completed in our Healthcare Projects and currently has a established track record of JV performance throughout the mid-Atlantic region.